IT can be frustrating, and sometimes it is hard to adapt to new technology. Because of that iSpire has developed our iSpire certified course. Assisting you and your employees in learning how to use programs like the office suite, social media platforms, design tips and how to keep you safe online. We have been able to create a course that is easy to learn and can be taught in a multitude of environments.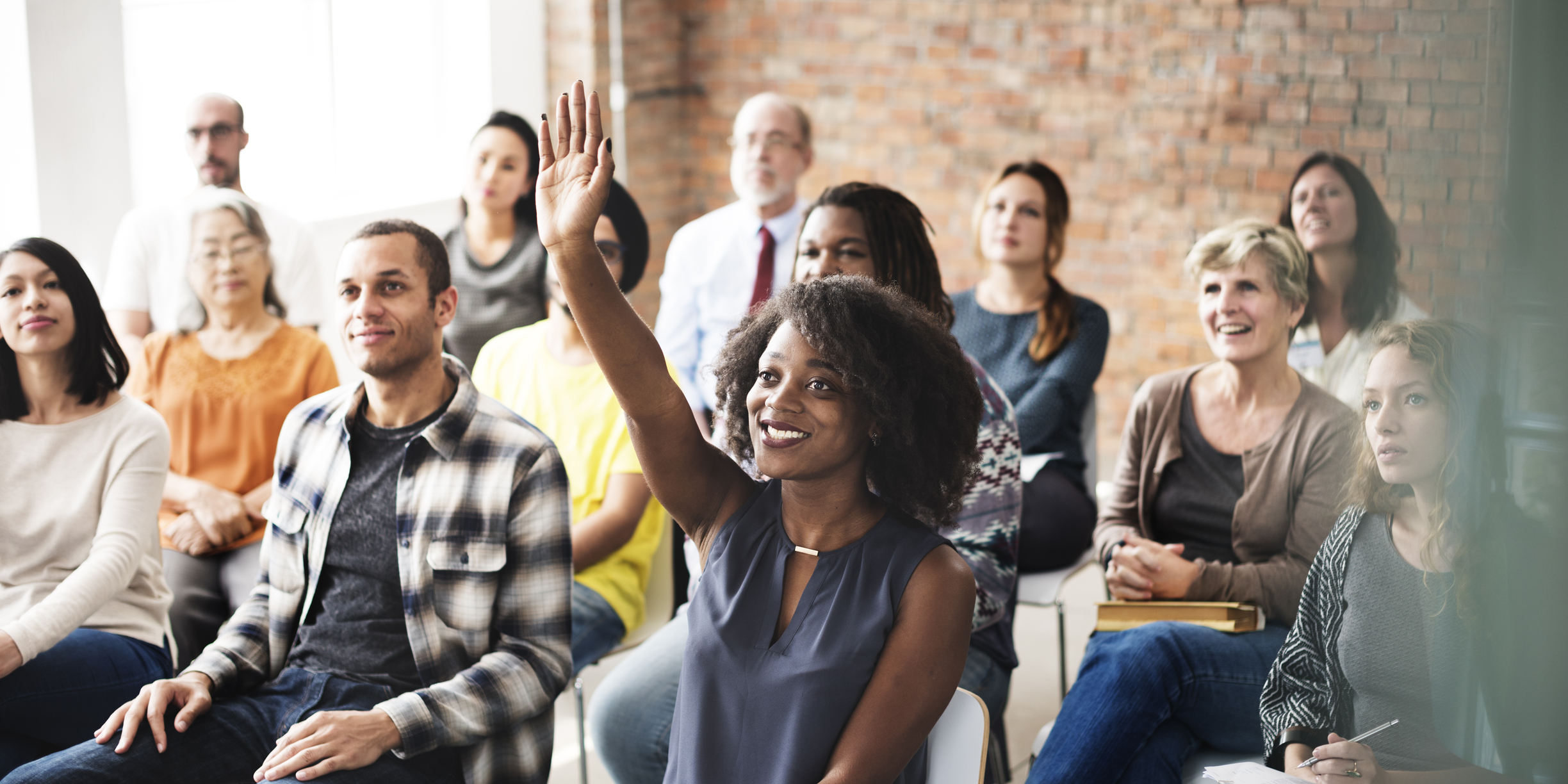 Microsoft Office 365 – Are you curious about the basics of Word, PowerPoint and Excel? Let us help you learn about the staple of the Microsoft Suite.
Online Safety and Cybersecurity – There are many different threats online, knowing the difference from when you are safely searching and when you are not extremely important. In addition, helping you see the signs of things of phishing or scam attempts.
Induction to Windows 10 – This program will familiarize learned with Windows 10 and its basic features and how to get the most from the operating system.
SharePoint Basics – SharePoint empowers teamwork with dynamic and productive team sites for every project team department, and division. Share files data, news, and resources. Customize your site to streamline your team's work.
Whether you need your IT infrastructure to grow, or discrete IT Professional Services to meet upcoming business needs, our Professional Services team has the necessary skills and expertise to assist your business with expansions for new ventures.

Examples of some Professional Services -
We provide business analysis to accurately assess your business needs that fit your process and people.
With the higher speeds of internet service it makes sense for more and more businesses to move from traditional and costly telco offerings to more flexible feature rich and cost-effective IP based phone services. iSpire takes a unique approach to put IP telephone system by using open-source technology giving you the features and the flexibility that is far beyond any big brand offering at a fraction of the cost.
Sometimes business needs cannot be meet by an off the shelf application. To meet the business needs of our customers we offer in house development to either adapt current software solutions or create new software that uniquely meets your needs.
Bottlenecks, slowdown, freezing... Keeping your business running smoothly requires many IT services. Infrastructure from having the right network connectivity, firewalls, servers, and productivity software make all the difference. At iSpire we understand the importance of budget and timing, we help you plan to right size at the right cost every time.
We all know making hardware purchases can be difficult and expensive. At iSpire we have access to plenty of different vendors who can get us great deals and a multitude of selection. This enables you and your staff to be equipped with industry standard hardware as well as affordable break and fix options to keep your business going.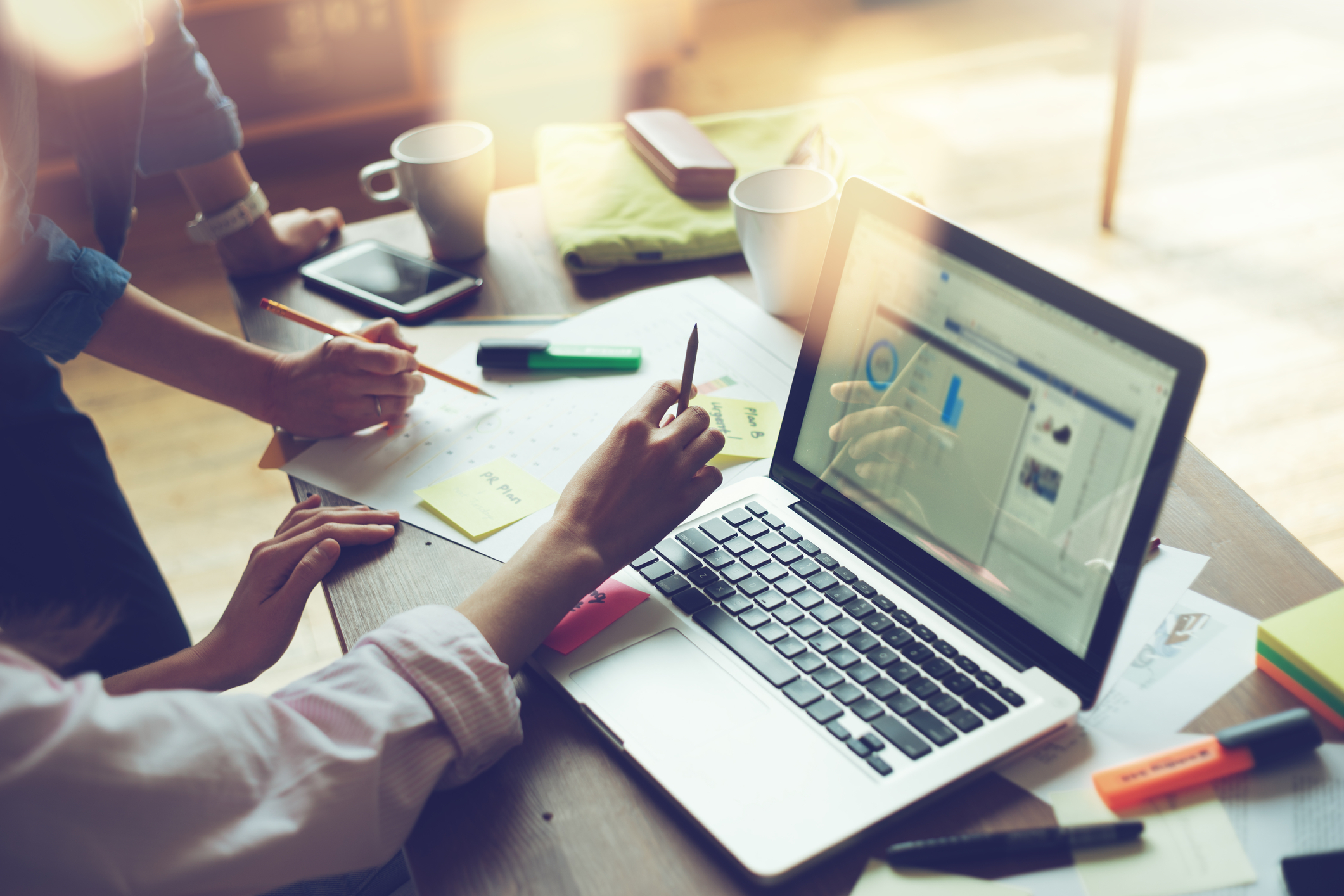 Our team takes time to ensure the tech you need it up to the job. Whether we are making sure that your new laptop will be able to run the newest software of your new AP's will be able to increase your signals strength. We make certain that you will have everything you need to keep your business and your employees up and running.
Just like your IT, some of the products you will need will not be cheap. That is why iSpire has it's procurement partners, to find you the best prices for that certain product. We have many different partners across the industry to ensure whether it's a brand-new laptop, server, switch or cables you can know that you were able to get the best price possible.
The external risk to business technology systems is great and getting worse every day and you need to have experts on your side. We will work collaboratively with you to determine where you have vulnerabilities and create an infrastructure around it to keep you as safe as possible. Through continuous monitoring, our team assesses threats, breaches and risks quickly. We then provide your business the guidance, recommendations, and the best practices you need to continue to maintain and grow your business securely.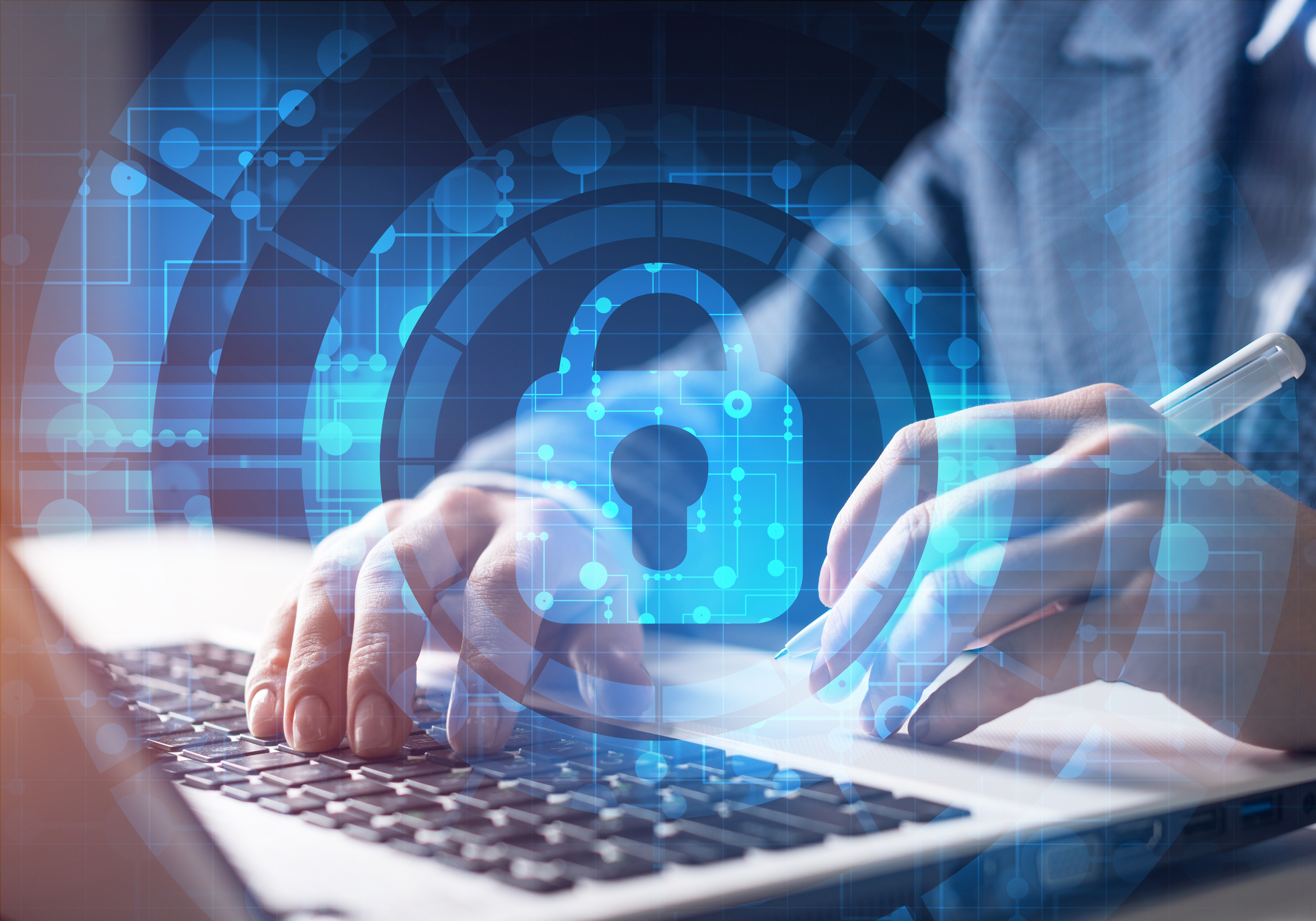 Disaster Recovery and Business Continuity can be required for a number of reasons, one of them being a cyber attack. Fire, storms resulting in a short or long term power outage, and hardware failure is a short list of other reasons this is a critical part of your IT plan. We will work with you to identify all the ways your business could be negatively impacted by a failure in technology and how much tolerance you will have for outages in these areas. This list is prioritized and plans created to mitigate or eliminate this risk.
iSpire provides user training for Cyber Security. It is crucial that your employees know how to work with the technology safely. Cyber attacks prey on the uninformed and we will teach your employees what to look for and what to do when something happens.
Technology is not a "set it and forget it" environment. It requires maintenance, updating, and upgrading to keep the infrastructure current and issue free. In addition to troubleshooting issues that arise unexpectedly, we work daily to maintain your infrastructure from your PCs to your servers and all the pieces in between.
iSpire's Managed Services are designed to:
• Make sure you meet industry standards/requirements
• Minimize downtime
• Keep your business and your information protected and running efficiently
• Ensure your infrastructure is always up to date
• Get the most out of your investment
• Make sure you spend your IT budget wisely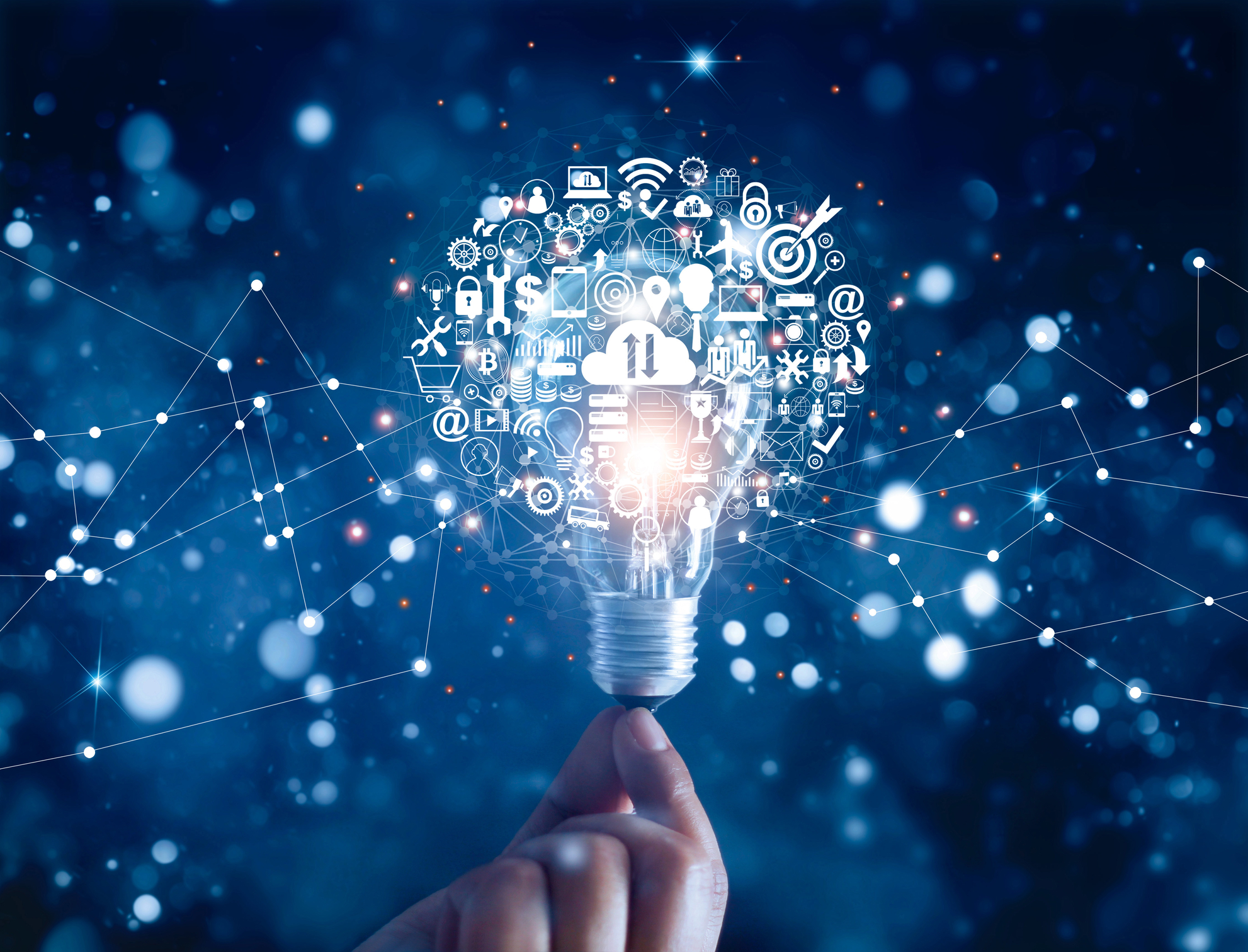 You want your problem solved as fast as possible and iSpire aims to do just that. All iSpire managed systems have an application installed that allows us to remote a particular machine and take control so that we can fix it. Most of our customer's problems are solved this way which gets you back up and running as quickly as possible. In cases where an on site visit is required, we will provide that service as well.
Our help desk is open Monday to Friday from 8am to 6pm. All our customers also have access to our on call team which provides support during off hours.
Users can contact us in a variety of ways and we do not restrict anyone to any single method. When issues arise, people can call, email and/or use our ticketing platform to raise or check the status of an issue.
All issues are recorded as tickets in our ticketing system and we track them from identification to resolution. We also have the online iSpire Community where users can go to learn about the latest issues and advances in technology that can make their day to day operates safer, more enjoyable and more efficient.
Part of a well managed IT infrastructure includes keeping operating systems and base software up to date. Called "Patch Management", we regularly monitor servers and end user computers for things like Microsoft Security updates, productivity updates and updates for common applications like Adobe Reader. Patches are thoroughly tested internally before they are pushed out to your whole company. During testing, we are looking for potential issues these patches may introduce to your specific applications. When identified, we will either install these patches manually or bypass them altogether. PCs are updated automatically in the evening to avoid downtime for the user. Server patches are tested and installed manually because of the critical nature of these machines.
No one disputes the value of backups, but they are still often forgotten. We have three levels of backup available as part of our Managed Services. We monitor these backups daily to ensure that they are performing properly and take appropriate action when we see problems.
• Server Backup - We perform multiple stages of server backup from hourly changes to daily incremental or weekly full backups to either disk or tape.
• Offsite Backup - Every business has data that is crucial to their business such as accounting data or core application databases. For this data we utilize an offsite backup, transferring this information daily, securely across the internet to our secure off-site location.
• Client Backup - In most cases we encourage users to keep their data in a central, more reliable location on the server. Where this is impractical, we provide a solution that allows the data to be fully backed up from the client to the server or a shared storage area.
iSpire uses a combination of automated and in person monitoring to watch for ad hoc events as well as issues that could cause future problems. An example of an ad hoc event would be a server or firewall going offline. This alert would spark an investigation as to whether there was a hardware failure, power outage, etc. and a plan created to react accordingly. Preventative monitoring includes things like how much space is remaining on a server or a spike in a server's CPU usage. We review these and many others daily and react accordingly to prevent critical failures from happening.
Regardless of size, all our customers are provided with CIO level consultation on everything from updating aging technology to how you can use technology to grow your business. Each customer spends time with an expert in their field to create roadmaps for the technology projects that are necessities (such as an aging server or vendor software upgrade) or growth opportunities (expanding into new buildings, developing a new business division, replacing systems, etc.). The projects are prioritized based on necessity, budget and other factors and executed by our professional services department.